A Secluded Spiritual Haven
At the Hidden Valley Ashram Center, men who are students of the Self-Realization Fellowship Lessons will find an environment conducive to God-centered living in the tranquil beauty of the ashram and surrounding hills.

Among the oak covered hills, secluded trails beckon. Discover striking rock formations and expansive views around the next corner. Find your own ideal spot for meditation, relaxing and enjoying God's beauty.
Experience group meditations, inspirational classes, satsangas, service, recreation, fellowship, spiritual counseling, and time for solitude and reflection.
The ashram also features a swimming pool, a gym, and a library.
Guest Programs
Hidden Valley Ashram is a monastic facility operated by Self Realization Fellowship monks in a peaceful, rural district in the hills above Escondido, California. Ashram residents grow food for ashram use and perform other necessary work as part of a balanced monastic life. Guests of the ashram have an opportunity to engage in personal meditation, study, introspection, and recreation, as well as sharing in the scheduled and spontaneous activities of the ashram.
Themed Guest Programs
These occasional weekend program offer focused classes, meditations, and introspection, balanced with free time — geared to improving one's understanding of the Self-Realization Fellowship teachings and meditation techniques.
Volunteer Guest Program
This program provides SRF Lessons students an opportunity to live and serve for up to four weeks in an ashram environment. Volunteer Guests are assigned an ashram duty and serve along with ashram residents.
Resident Volunteer Program
Resident Volunteers participate in all aspects of ashram life for up to two years. Receiving training in the teachings of Paramahansa Yogananda, they learn as they live in a spiritually supportive environment. This program is for single men with no dependents, who have been students of the SRF Lessons for at least six months and can communicate in English.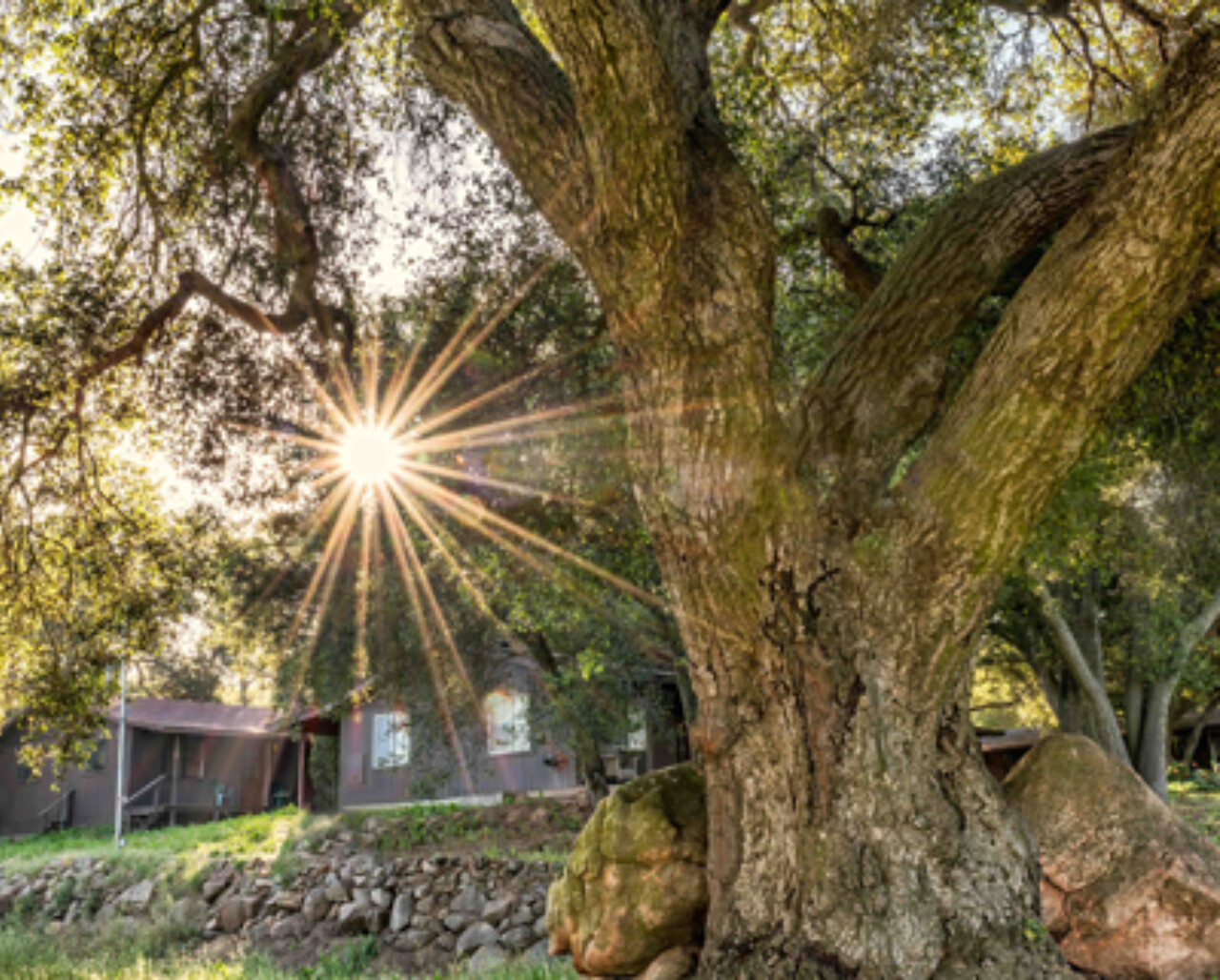 2019 Themed Programs
January 17 - 20
The Cosmic Motion Picture and the Present Moment
March 15 - 22
Deepening Your Practice of Kriya Yoga
July 12 - 19
Deepening Your Practice of Kriya Yoga
September 12 - 15
The Science of Religion: How to Achieve Transcendence
October 18 - 25
Deepening Your Practice of Kriya Yoga
Contact and Reservation Information
Hidden Valley Ashram
16455 Old Guejito Grade Road
Escondido, CA 92027-6208
Tel: 760-749-3399 
Fax: 760-749-3323
Email: info@hvashram.org
Please call between 8:30 am and 4:30 pm (Pacific Time) Monday through Friday.
For directions and more information, please visit www.hvashram.org.